Editor's Note: We'd love to hear your thoughts on possible renovations to the nearly 100-year-old Memorial Stadium. Add your comments at the bottom of this story or email them directly to [email protected] Please include information on whether or not you are a season ticket holder, and what you would like to see done to improve Memorial Stadium for years to come.
Nebraska football fans, put on your dream cap and follow me.
Imagine walking into Memorial Stadium on your way to your West Side seats, stopping at the concession stand for a beer, burger, brat, pork tenderloin, or taco.
If you're looking for more upscale food and drink options and are a member, drop by Huskers Restaurant and Social Club and meet former Husker greats Eric Crouch, Mike Rozier and Johnny Rodgers. The five-star members-only restaurant would also be open year-round for lunches and parties.
Wander through the main lobby looking for the greatly improved Husker Souvenir Shop to purchase a Tommie Frazier #15 jersey to throw on over your red sweatshirt.
Oh, you might also notice more escalators and lifts in the North and South stands that quickly whisk fans to their seats in the upper areas. And all those cracks in the original stadium facade have been hidden and sealed and freshly painted to remove the eyesores and improve the overall look.
Make no mistake, Nebraska athletic director Trev Alberts is considering several options to improve the game-day experience inside and outside of Memorial Stadium, which turns 100 in 2023. Alberts doesn't didn't talk about his preferences on what he'd like it done, but he did ask fans to take about 15 minutes to complete a poll.
He stressed in a note that "the considerations of this investigation are conceptual in nature and no decision has been made regarding their approval for development."
As the Athletic Department collects feedback from season ticket holders and all other fans and stakeholders by January 31, the full survey provides details of many options on the table.
Questions cover topics such as restroom cleanliness, parking, food and beverage upgrades including liquor sales, new ticket prices and donations, addition of comfortable seating and more club and suite options for high-spending donors.
No, the survey does not formally address a possible redesign of the South Stadium ground, although some luxury seating is mentioned for the two end zones.
Granted, not every major change at Memorial Stadium will necessarily be seen as an improvement by many fans.
One argument is that fans who flock to Memorial Stadium don't need the fancy dining options, food and drink areas, and other amenities that other college football venues now have. As many see it, Memorial Stadium is all about the game and its intensity, the group, the tunnel walk, the ball release after Nebraska's first score, the camaraderie of the fans and the deafening noise that makes old gray lady a special place on football saturdays.
If you want more expansive dining options, Husker memorabilia, and more, visit retailers that are a stone's throw from the downtown campus, as the argument goes.
The athletic department typically interviews fans after every home football game, but with this fact-finding mission comes higher stakes as the football program seeks to energize the fanbase while the on-field product regains its past glory. And in the face of the facts, Nebraska — and every school with significant athletics-related dollars — needs to find ways to attract young fans who generally like amenities and who will be the ones who have to write the big checks in years to come. future.
Alberts did not say how long it will take to compile and study the survey results before releasing the information to the public. But, given the willingness to publish the survey, expect something in the first half of 2022.
Here's a breakdown of some of the questions covered in the survey, and some of the options that fans were asked to think about and vote on.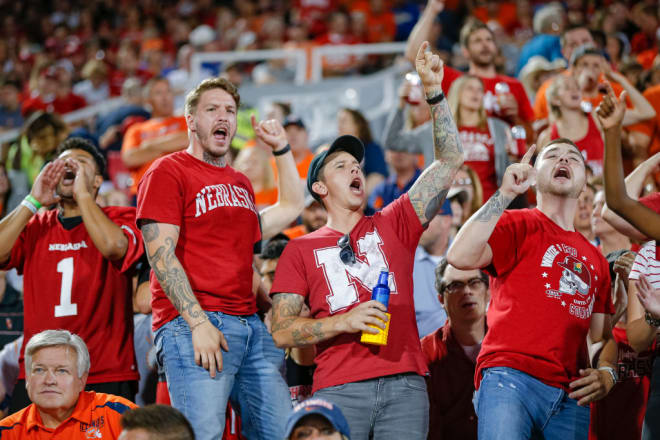 Eat, drink and play
That's the million-dollar question: what about the sale of alcohol in the friendly grounds of Memorial Stadium?
The survey contained several questions about respondents' attitudes towards the future sale of alcohol, including how the sale of alcohol affects a ticket holder's decision to attend a game.
The survey also asked fans "if the sale of alcohol meant that fans could not leave Memorial Stadium at halftime and return (as is the current policy), what impact would that have? on your attitude towards the future sale of alcohol?"
Additionally, respondents were asked to consider the possibility of alcohol-free zones inside the stadium.
Keep in mind that HuskerOnline's past coverage of alcohol sales has found that revenue is a drop in the bucket at stadiums that sell beer, and in many cases the money doesn't cover the expenses. On the other hand, some studies have shown that controlling the sale of beer inside the stadium helps prevent abuse, injuries and arrests.
The survey also asked respondents to check out a list of upgrades to other food and drink options, including barbecue, burgers, brats, tacos as well as the main Runza sandwiches and pizza. Val's.
Finally, fans were asked about their attitude towards legalized sports betting at the stadium.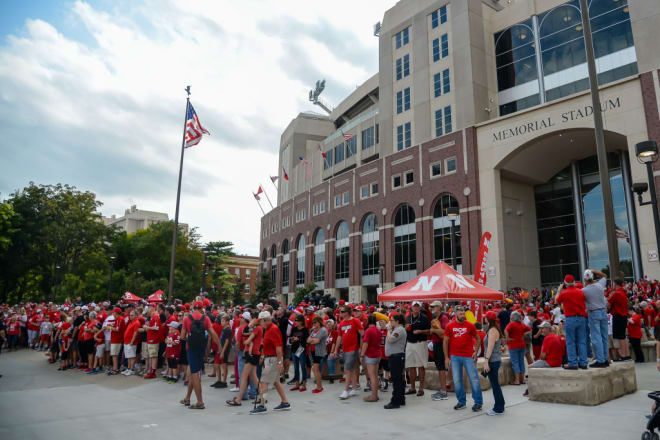 Seat donations
Most Memorial Stadium seats require donations to the athletic department in addition to the price of the seat.
That's why the survey asked ticket holders if they were happy with their seats based on the amount they donated.
The survey listed the hypothetical donations required per seat location, then asked if people would buy seats at those locations or if not, where else?
For example, seats in sections 5-6-7 and 25-26-27 required a donation of $2,500 per seat – highs in this scenario. What about the seats in rows 80-99 in the North Stadium and rows 68-98 in the South Stadium? These would require donations of $150 per seat.
Even some rows that had obstructed views in the north and south areas came with $500 donations.
Seat Equity
One question is sure to elicit emotions: "There are a number of loyal supporters whose seats are grandfathered in which allowed them to retain their seat without price adjustment."
"It is possible that the Nebraska Athletics could eliminate these grandfathered seating policies and require all season ticket holders of similar sections to pay the same donation…Implementation of an Equity Equity Plan seats could reduce the average level of investment for all, but could displace some of those loyal supporters. with grandfathered seat policies. How would you describe your attitude towards a future seat equity plan? »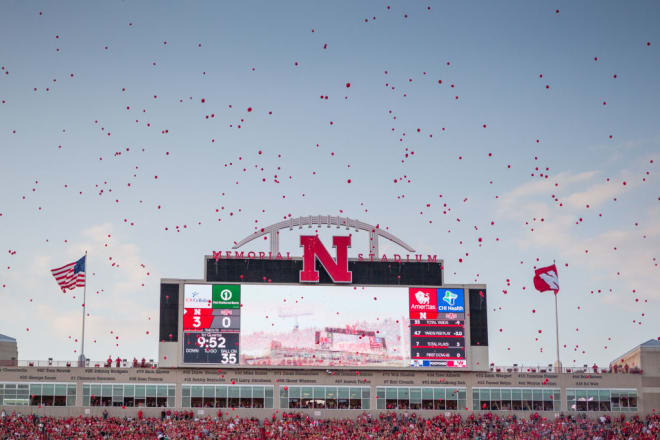 Re setup
*Ledge seats. These seats could be configured in multiple rows or in a single row, giving fans "individual seats with a drink rail with an unobstructed view of the on-field action," the question states.
Ledge seats are currently available at Folsom Field in Colorado, Camp Randall in Wisconsin and Utah Stadium. Additionally, Ohio State, Kentucky, Oregon State, and Colorado State offer ledge seating with lounges.
The cost? The survey aimed to gauge fan interest if the seat cost, say, $3,000 per seat, $2,250 per seat, or $1,500 per seat. Configuration? Multiple rows or single row. Favorite place? Home sideline, Away sideline, North end zone or South end zone.
* Ground level suites. The survey noted that building a limited number of suites could provide "seating for approximately 12 or 16 with standing-only passes". The sections would include a private lounge "located just steps from the action on the pitch".
Louisville, Washington, Mississippi State have field-level suites at their football venues.
* Private club lounge. The stadium renovation could include a "limited number of memberships" to a private club lounge located in the pitch-level end zone and accessible to all football season ticket holders anywhere in the stadium. The living room would offer a view of the pitch.
Alternatively: Membership in a private club lounge located on the lobby level that would not offer a view of the field.
* Huskers restaurant and social club. This lobby level dining area could be used by members on non-game days.
As expected, this club could serve as a "home away from home" for its members where they can "relax, dine, do business, and host a private event, while socializing with fellow Huskers, alumni, former athletes, and donors." , among others.
The club would include a five-star restaurant offering "unprecedented upscale dining options", according to the survey. Other features include guest passes, no monthly food and beverage minimums, free valet parking, and the ability to bring up to four people to dine.
*Box boxes. These seats "provide the ultimate in private box viewing while allowing patrons to experience the roar of the crowd with every touchdown. Boxes could accommodate four to eight people, in theater-style seating Seats could be located outside and under cover.
Oklahoma, Baylor, Ohio State and Minnesota are among the schools offering lodges.
* Luxury suites. Memorial Stadium currently has 101 luxury suites located along the sidelines and north area. All are exhausted. Additional suites could include seating for approximately 16 fans. NU's 101 luxury suites currently rank among the best in the Big Ten ahead of Ohio State and Michigan. Full-size suites average between $100,000 and $150,000 per year and are on long-term leases of 10 years in most cases.
Steve Rosen covers sports business for Husker Online.